Social media has taken over the world and who is not familiar with WhatsApp. It is one of the most used social media platforms in the world. People use it as a way to exchange messages as well as other media.
But with the increased usage, there is also an increase in crimes and wrongful activities taking place through WhatsApp. And if any of your loved ones are spending too much time on WhatsApp; it is concerning. You must keep a check on your loved ones to make sure they are safe from acts like cyberbullying etc.
If your kid is using too many mobile phones lately and is busy on WhatsApp, then make sure that you check on them regularly. It might be that they have become victims of cyberbullying or it might be that they have ganged up with some wrong people.
If you are wondering how to do so, spying or hacking apps like Minspy will help you in this easily. Here we have a rundown of the top 10 most effective spying and hacking apps to hack someone's Whatsapp and check their activities.
Part 1: Minspy – Your Ultimate WhatsApp Hacking Partner
Not all the spying applications out there are made equivalent and picking some unacceptable one can be heartbreaking. Many applications are fraud and store client information on their cloud workspaces. Despite the safety efforts they take, the odds of a security penetration can't be precluded totally.
Significant security penetrates have happened over the earlier years, uncovering delicate client information to programmers. However, we have the best spying app for you that will store nothing on its servers and hack WhatsApp for you easily and safely – Minspy is the world's number one solution for spying and hacking someone's phone.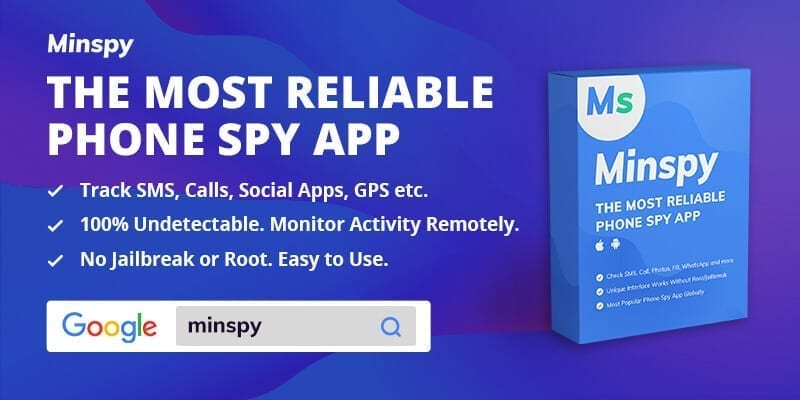 Minspy will tell you all about how to hack WhatsApp and many other apps on the phone. This spying application will assist you with hacking WhatsApp accounts however without bargaining the security and protection of the data. You will be able to see the approaching and active messages utilizing the application and look at the media records that have been traded.
What makes Minspy the Best?
No rooting or jailbreaking
The best thing about utilizing Minspy is that it does not require any rooting or jailbreaking of the target phone. The application upholds the two iOS and Android working frameworks and you don't have to void the safety of the objective gadget. The application works amazingly and flawlessly.
Trusted and Reliable
Minspy is utilized by millions of people from more than 190 countries of the world. It has additionally been generally included in some big media companies like The New York Times, Forbes, CNET, TechRadar, and TechTimes, to mention just a few.
Hack WhatsApp messages with Timestamps
With Minspy, you can see all WhatsApp messages. The writings that have been sent just as those that have been gotten will all be obvious there. You can likewise see the media documents that have been sent or received.
You will see that each message accompanies a timestamp as well. You can hence see who informed whom, what, and when. This makes Minspy perhaps the most impressive, complete, and exhaustive WhatsApp hack on the web.
Effective Android Hacking
A significant thing to recollect is that you will require actual admittance to the objective gadget to introduce the application. You may discover some applications guarantee to hack WhatsApp on Android without establishment. You should avoid such applications as this isn't possible.
Such applications are noxious and can put the security of your information in question. It is in this manner best to confide in an application that is just about as dependable as Minspy and not fall for the others.
The application symbol is naturally eliminated from the home screen. The application will at that point run on the phone quietly. Additionally, it doesn't deplete the telephone battery much as well.
Not just this, the actual application is exceptionally lightweight and takes under 2 MB of storage. This implies it would not flood the objective telephone's battery. It will likewise have a low CPU impression and will not also hinder the telephone.
Part 2: Spyier
Next on the list, we have Spyier which is another amazing hacking and spying application. It has some wonderful features for spying. Not just Whatsapp, Spyier can also hack other social media accounts for you as well like Twitter and Facebook, etc. Apart from that, Spyier is also very much famous among the people.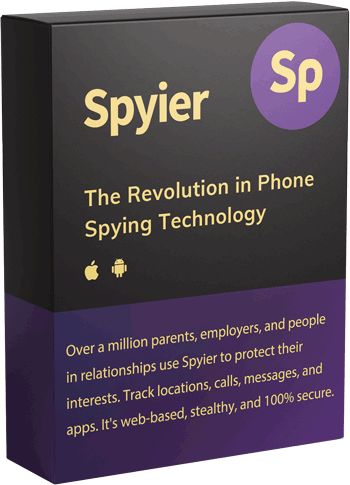 Part 3: Spyine
In the third place on our list, there is Spyine. Spyine is an effective app when it comes to WhatsApp spying and hacking. It will give you all the details of the target phone's WhatsApp account and you will not have to worry about being found out.
Part 4: Spyic
Next on our list is Spyic. It is one of the oldest spying and hacking apps and is also considered very much reliable and trustworthy. Over the years, Spyic has gathered millions of users' trust and is one of the most used spying apps for hacking Whatsapp and other details of the target phone.
Part 5: Safespy
Coming towards the fifth place, there is Safespy. Safespy is also one of the most effective and discreet apps that lets you spy on someone's WhatsApp account in a secretive way. More than that, it has also been used by millions all over the world.
Part 6: Spyzie
Continuing our list is Spyzie, another well-known app for spying on someone's WhatsApp account. Spyzie is a decent app that will show you messages, and other media transferred through WhatsApp. It is also very easy to use.
Part 7: Neatspy
Neatspy is also one of the best apps for spying on WhatsApp. It has many spying and hacking features and will let you see a lot of data of the target phone you want to spy on. Although it does not come loaded with features, it is a good option for WhatsApp spying.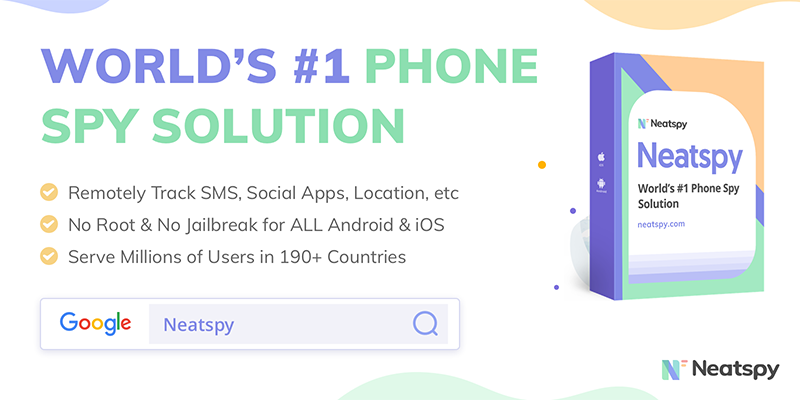 Part 8: Teensafe
Teensafe is a decent application made for spying purposes. You can use it easily if you wish to see someone's records on the phone and WhatsApp media as well. It will also let you view text messages and call logs of the target phone as well.
Part 9: Fonemonitor
Although not as efficient as our top picks, Fonemonitor is a decent app when it comes to spying and hacking. You can easily hack someone's WhatsApp account without them knowing about it.
Part 10: Cocospy
Lastly, we have Cocospy. It is an effective hacking solution but comes with some cons as well. Although it is not as efficient and loaded with features as our top picks, it does the spying job well.
Conclusion
These were the top 10 best spying apps for WhatsApp spying if you want to keep your identity hidden and don't want them to know. We recommend that you use Minspy as it is the ultimate best WhatsApp hacking solution.
I am a Master Graduate in Economics and Politics, I was worked as an English Teacher in Hyderabad Public School and later quit my yob to work as a journalist.